Welcome to our food delivery platform

Khukuri restaurant (Restaurant Indien Dudelange) warmly welcomes you to savor an authentic and exceptional Indian & Nepalese dining experience. Our restaurant is a true delight for food connoisseurs, featuring captivating interiors and upscale presentations that make it one of Luxembourg's finest Indian & Nepalese food destinations. At Khukuri, we take pride in providing our customers with a diverse range of delectable dishes, delivered right to your doorstep. We look forward to serving you with our passion for exceptional cuisine and outstanding service.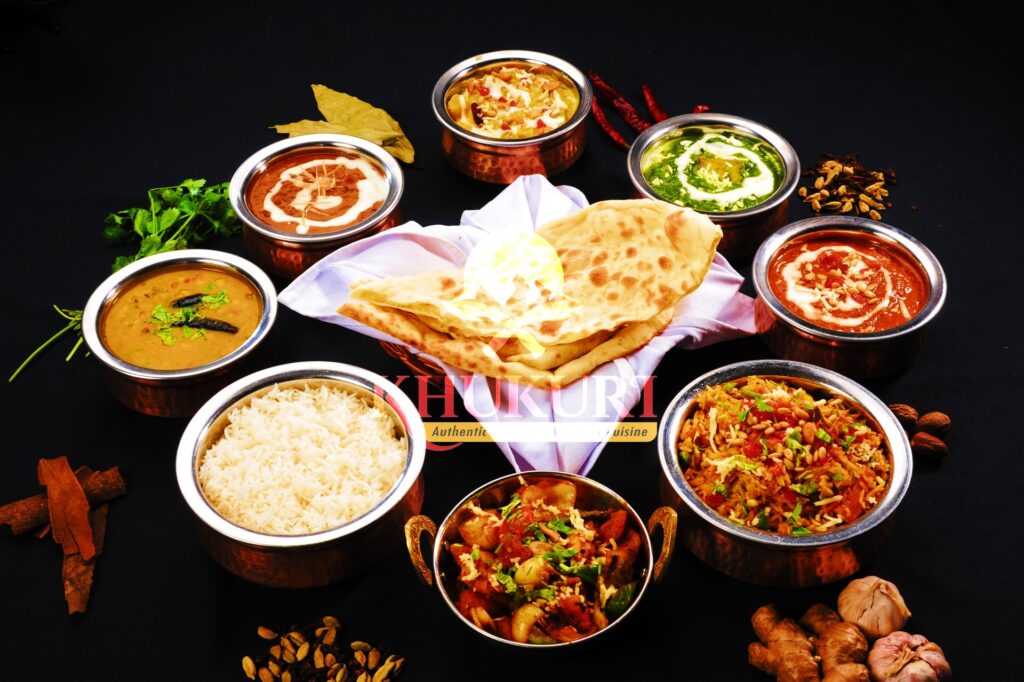 General terms and conditions for Home delivery
To place an order, we require your name, address, email, phone number, and whether you want delivery or local pickup.
Our Home and office delivery services are available from 12:00 PM – 2:00 PM and 6:30 PM – 10:30 PM.
We offer multiple payment options to make ordering more convenient for our customers. You can pay with Cash, Credit card, Ticket Restaurant/Sodexo/Cheque Repas, Sodexo Card, Satispay, and Apple Pay.
We request guests ordering from France to Pay online or Cash on delivery to avoid network issues with credit card machines.
For timely delivery, please order at least one hour in advance. If you want to receive your order as soon as possible, select the "Local Pickup" option during checkout and collect your order from the restaurant.
We take our customers' dietary preferences and food allergies seriously. Please let us know if you have any special requests when placing your order.
During peak hours, such as Friday and Saturday between 6:30 PM – 9:00 PM, match days, festive seasons, and special days, please expect delivery times of around 90 – 120 minutes.
To ensure the best delivery experience, we have minimum order requirements based on the delivery zone:
Dudelange: Minimum €25
Volmerange-les-mines: Minimum €30
Tétange and Kayl: Minimum €30
Noertzange, Huncherange, Bettembourg, Zoufftgen (FR), and Kanfen (FR): Minimum €45
Rumelange, Bergem, Schifflange, Abweiler, Fennange, and Escherange (FR): Minimum €50
Hellange, Frisange, and Livange: Minimum €60
Roussy-le-Village (FR) up to 9kms only: Minimum €60
Crauthem, Esch-sur-Alzette, and Entrange (FR): Minimum €80
10-12KM from the restaurant: Minimum €100
Regrettably, we cannot fulfill deliveries to Hettange-Grande (FR) presently. We apologize for the inconvenience and appreciate your understanding.
We can't wait to bring you a delicious meal right to your doorstep. Order now and enjoy!